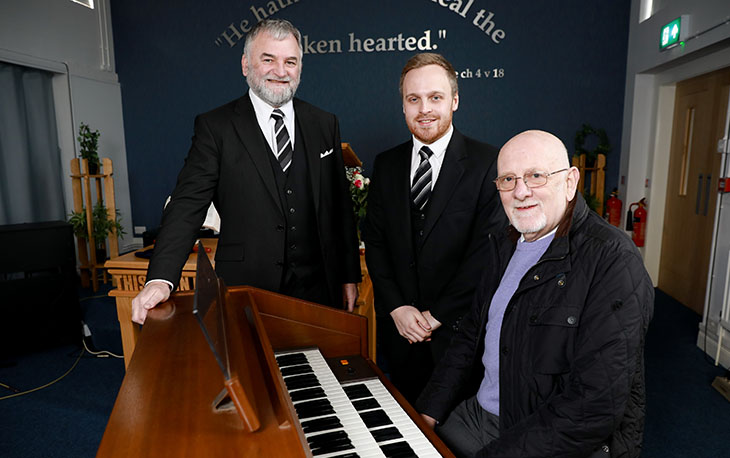 Local funeral directors Ellison Sloan and Nathan Murray of Joseph Poots & Son visited Bethesda Fellowship in Portadown to present Minister Tom Eakins with a new organ to assist the congregation with their worship.
The presentation coincided with the return to Joseph Poots and & Son by Ellison Sloan. With 38 years in the business. Ellison took a break from the funeral industry and took a different role all together driving for Almac a local firm. Although kept busy, Ellison decided to follow his heart and return to his first love of helping the local community at times of distress and bereavement.
Ellison said: "I'm very happy to be back at Joseph Poots & Son. I see it more as a vocation rather than just a job as, even when in the short time that I was not employed at the company, I still helped people in need in the local community.