About Joseph Poots & Son Funeral Directors
Joseph Poots & Son Funeral Directors was founded in 1933 by the late Joseph Poots on Union Street, Lurgan, Northern Ireland, and has served the community for over 80 years. A move in 1958 to the old Inglis bakery premises on 42 Bridge Street provided extra room and is the main office today. Providing a quality and professional service has always been our aim.
The team at our Portadown funeral home will provide advice at every stage of the funeral planning process, and will arrange an individual and unique funeral to help you celebrate the life of your loved one. We have our own service venue on-site. 
Here at Joseph Poots & Son Funeral Directors we also offer an affordable prepaid funeral plan, Choice, so that you can arrange and pay for a funeral in advance. This will protect your family from rising costs and remove uncertainty about your wishes.
If you would like to talk to us about planning a funeral, or our Choice plan, please come and see us in any of our funeral homes, or if you'd rather we can arrange a home visit. We're also available 24 hours a day on the phone so if you need anything please don't hesitate to call your local funeral home.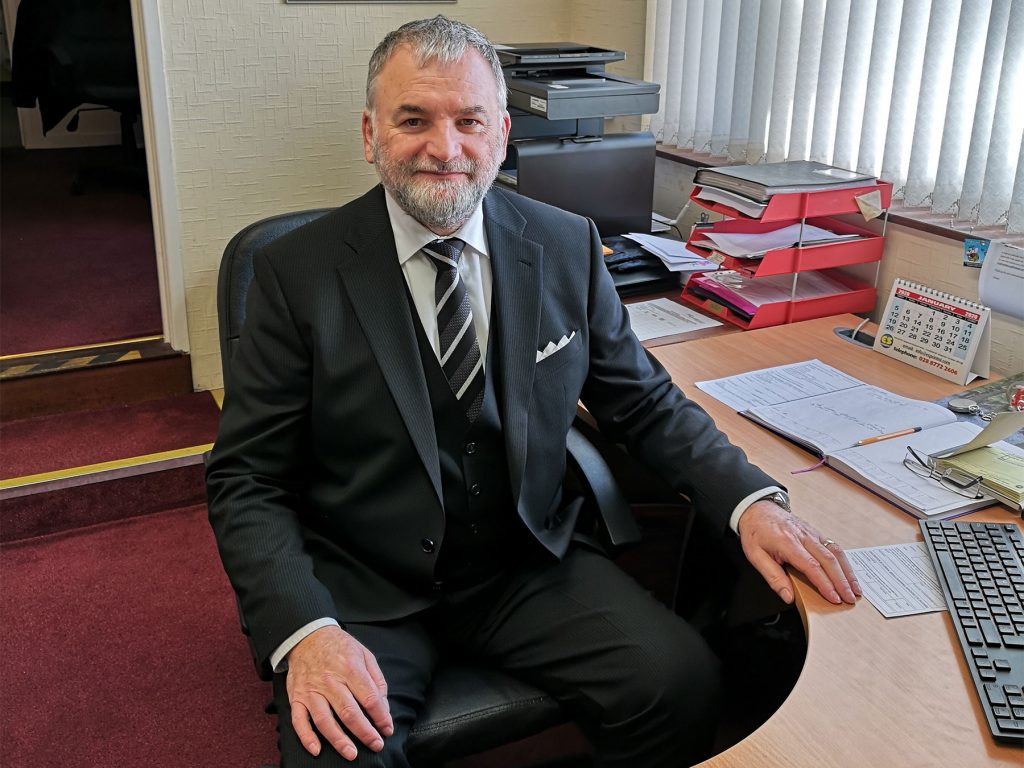 Meet the Team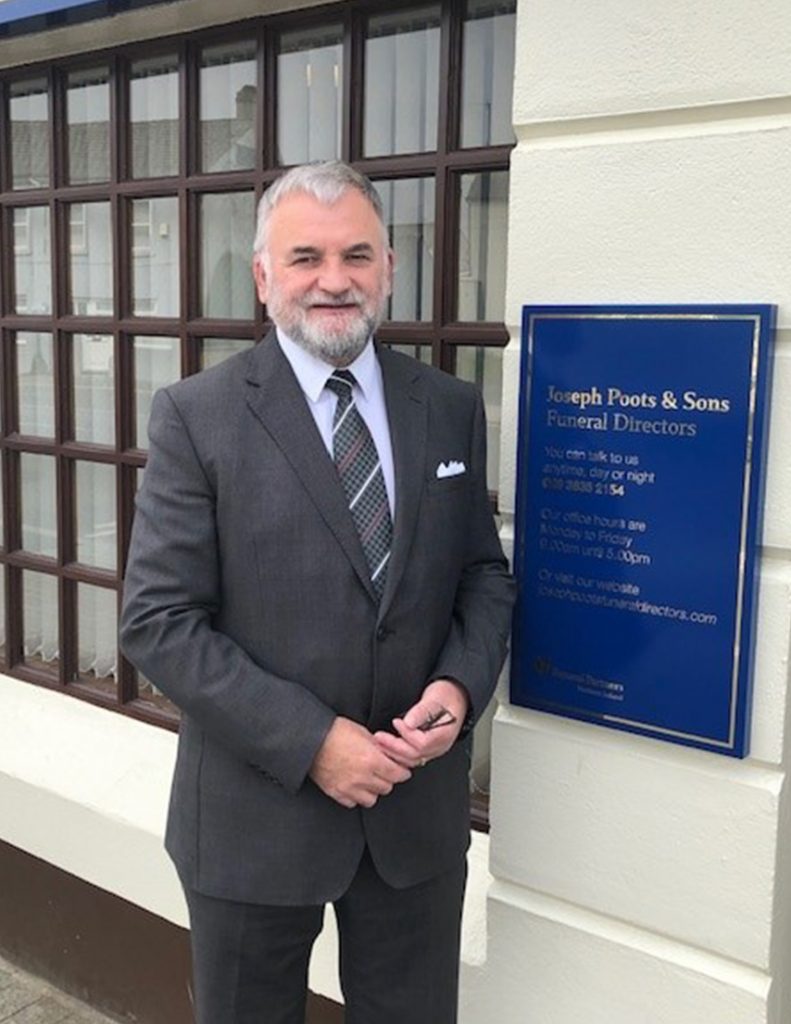 Ellison Sloan
Business Principal
My name is Ellison Sloan. Ellison is a family name I got the privilege of carrying on. I once told someone it was Irish for 'Thing of beauty' but they said they would need more proof. My introduction to the funeral profession and specifically to Joseph Poots and Son was unexpected as unknowingly I dated the owner's daughter. We married and in 1979 I joined the family firm. Under the supervision of Mr Samuel Poots, son of the late Joseph, I learned the full extent of funeral directing from vehicle maintenance to arranging, embalming and conducting funerals and then went on to manage the business.
I have served as secretary and chairman of our local British Institute of Embalmers division and in 2005 was elected to National President, a position that took me to various meetings in Great Britain, Ireland and to Europe. I also held office with our local National Association of Funeral Directors.
I left the business in 2017, had two artificial knee replacements, worked for the local firm of Almac for just over a year and returned to Joseph Poots and Son as Business Principal. We operate under the Funeral Partners umbrella and their high standards suit the vision and practice of the original owners. Since 1933 we continue to serve and continue to care.
Our Values
Pride
We take pride in everything we do. Our aim is that everyone who works for Funeral Partners shares our values.
Helping People
Our business exists to help the bereaved to make fitting arrangements for their loved one's last journey and to provide lasting memories for family and friends.
We do this with a positive, caring and understanding approach.
Respect for everyone
We value diversity and treat everyone with the same respect, courtesy and dignity.
Professional Standards
We are a professional organisation and we strive to achieve the highest possible standards in everything we do and to improve upon these standards continuously.
Accept responsibility
We accept responsibility for our actions both as a company and as individuals.
Partnership
We believe that we can only achieve our goals by working together in partnership with client families, suppliers and our employees.